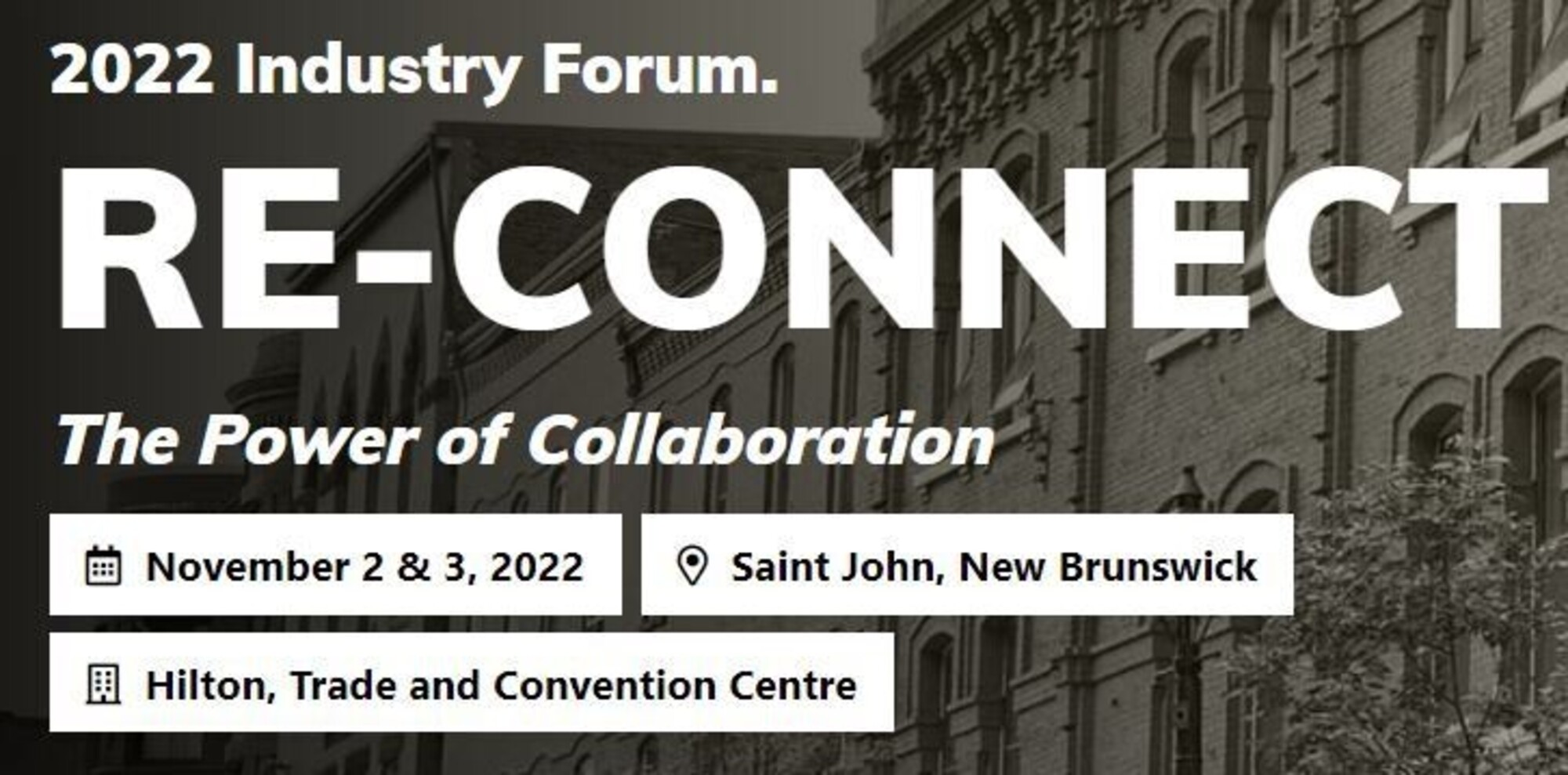 After navigating the past two years, the Architects' Association of New Brunswick (AANB), Construction Association of New Brunswick (CANB), Association of Consulting Engineering Companies–New Brunswick (ACEC-NB) and the Government of New Brunswick are pleased to be coming together and planning a two-day industry forum. Re-Connect, The Power of Collaboration will be taking place on Wednesday, November 2nd and Thursday, November 3rd, 2022 at the Saint John Trade and Convention Centre.
During this two-day event, industry representatives will "Re-Connect" for thought–provoking and engaging discussions on several topics our respective organizations are currently facing, to position us for the future. Insightful speakers and presenters will guide the group under the leadership of Nicole Paquet, The Connected Leader.
For more details, sponsorship opportunities, accommodations and more, please visit the event webpage:
Registration information coming soon!